Wastelanders
occupation of transformation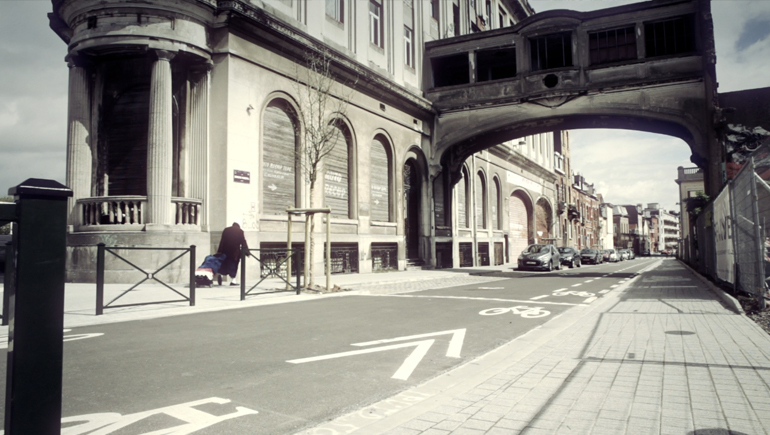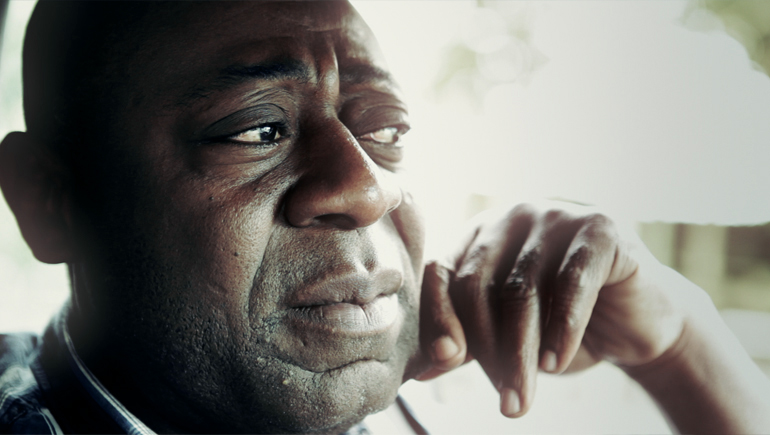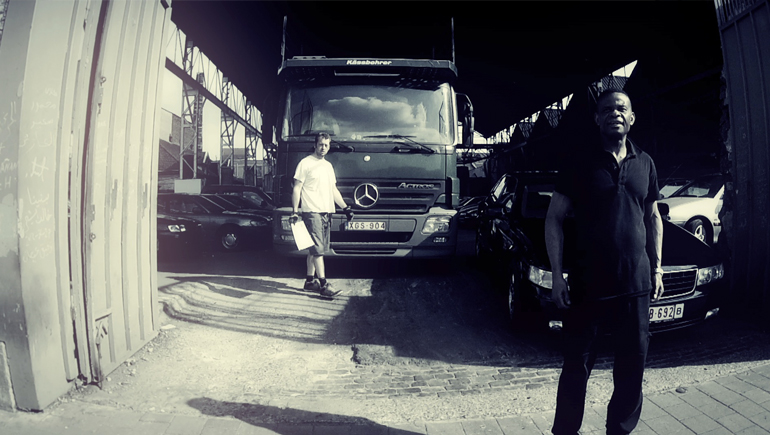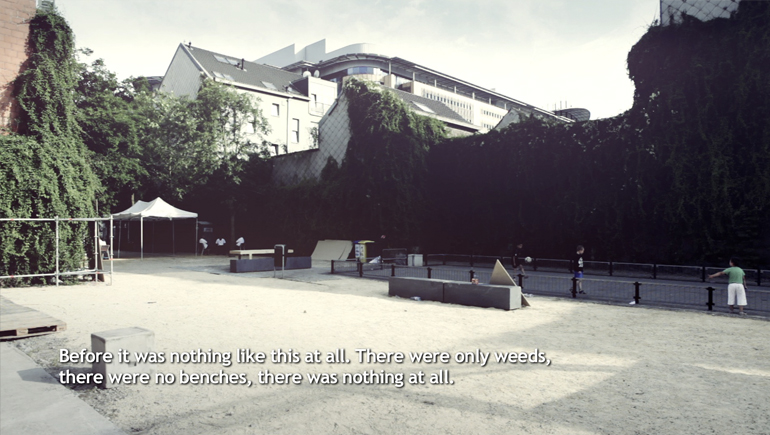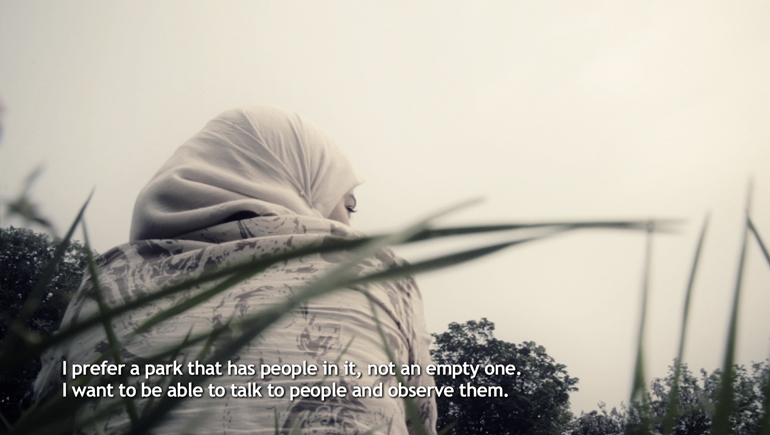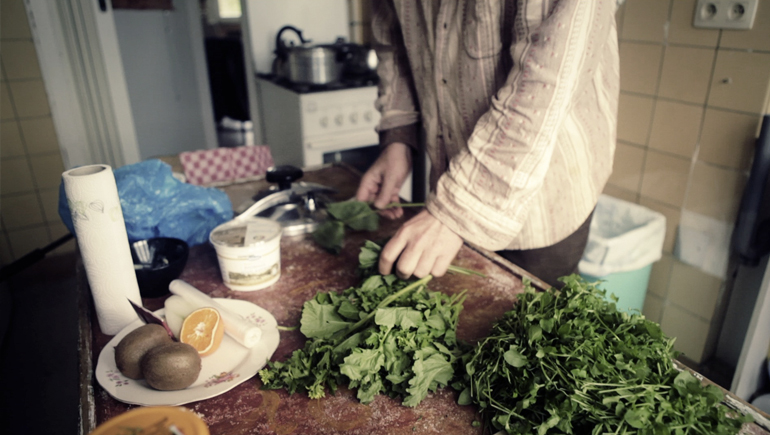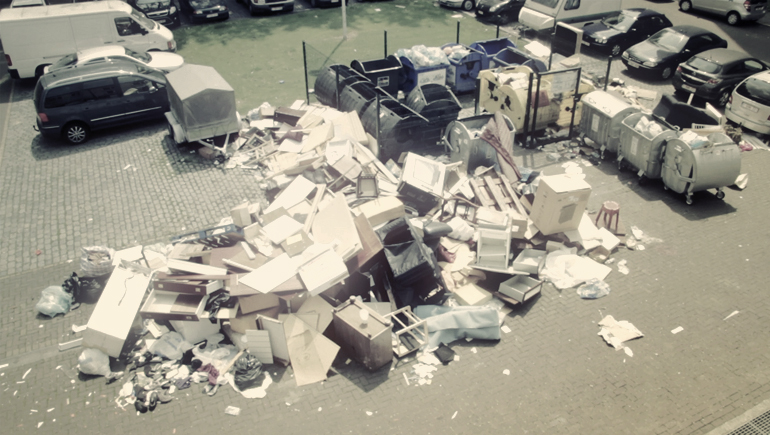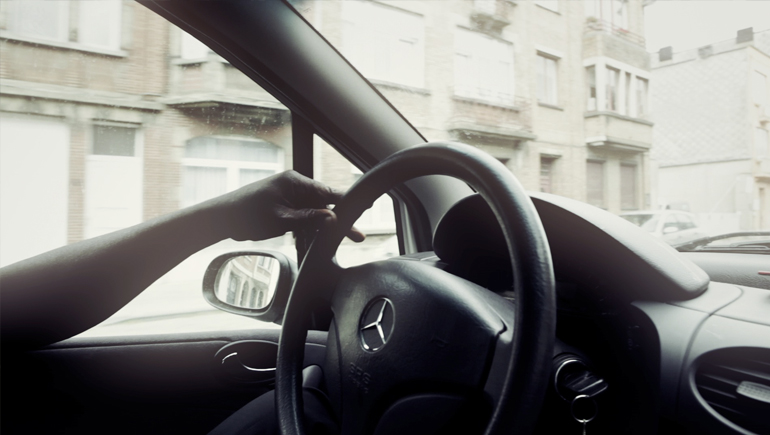 Anderlecht is undergoing a rapid transformation
Wasteland and tons of garbage dominate the area
The people have to reclaim and recreate their space
These are their stories
The project investigated how residents experience wastelands, green and public spaces. Wastelanders collected views on the use of public space. It focused on the issue of 'waste' and the maintenance of neglected and underutilised spaces. Local residents were challenged to become more involved so that they play an active role in the transformation of their environment as 'stewards of public space'. In filmed interviews residents explained their direct relationship with public space. These interviews were shown in the Trash Taxi that transported visitors of Parckdesign from location to location for more than three months. In exchange for a ride, passengers were asked to help collect the waste on the route in the baskets on the car roof.
Wastelanders, Occupation of Transformation is a project by Jeanne van Heeswijk and Marcel van der Meijs in collaboration with Paul Sixta, Mariska Vogel and residents of Anderlecht. The project formed part of Parckdesign 2012.
For Charles, wastelands do not exist. He sees the city as a large vegetable garden that you have to maintain properly. While walking around, he weeds and he sows his vegetables. The harvest ends up in his casserole.
Charles in 'The forgotten vegetables'
Fofana, originally from Ivory Coast, lives in Brussels since 12 years. According to him, the diversity of cultures is what makes Anderlecht unique. By using the imagination and enthusiasm of all these cultures, the wastelands can become thriving venues.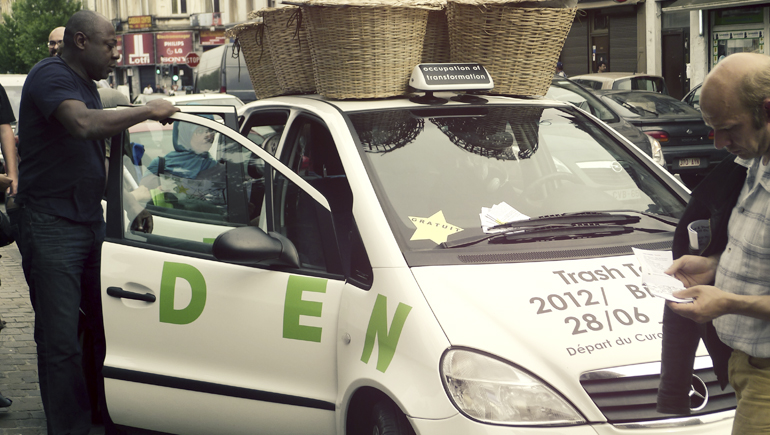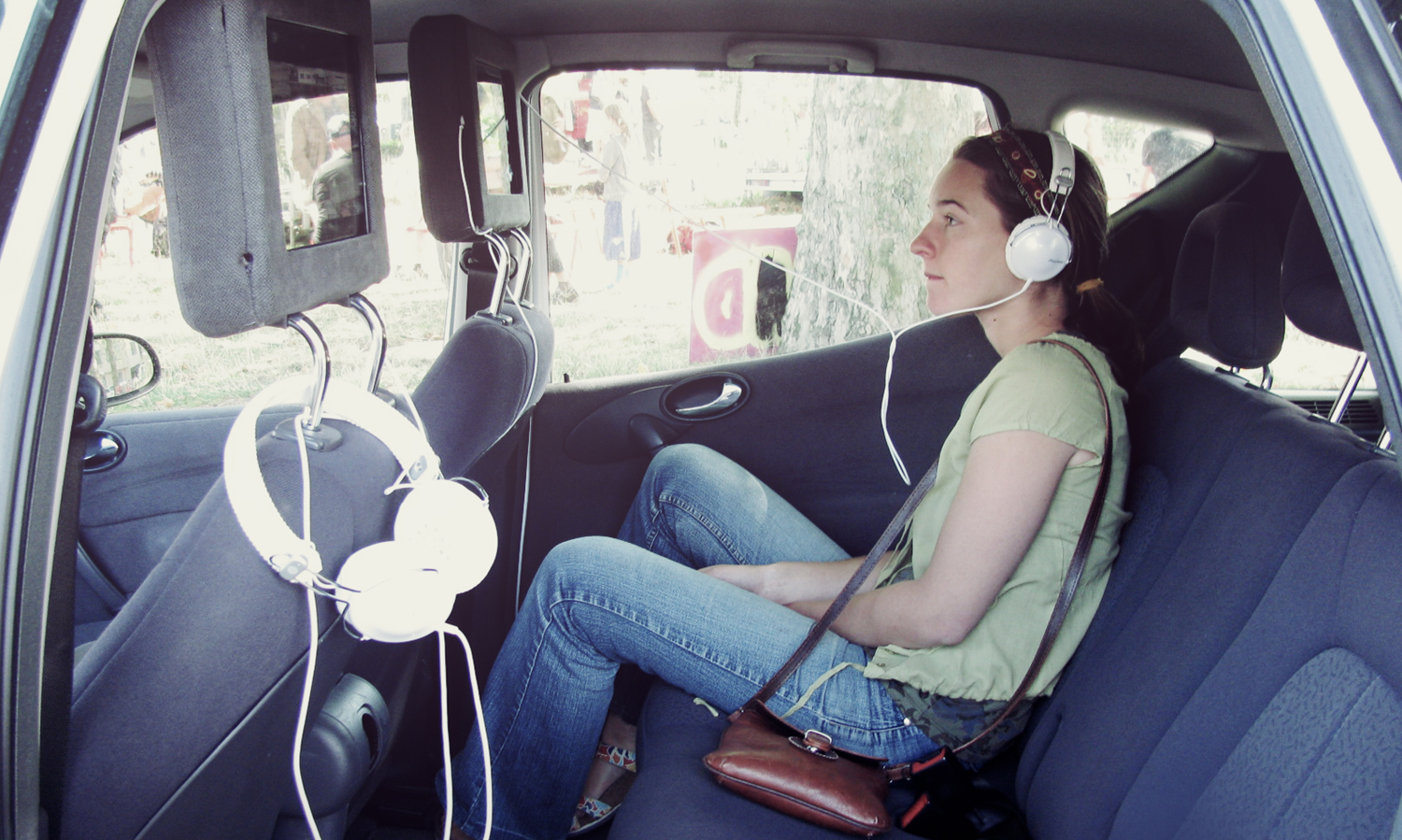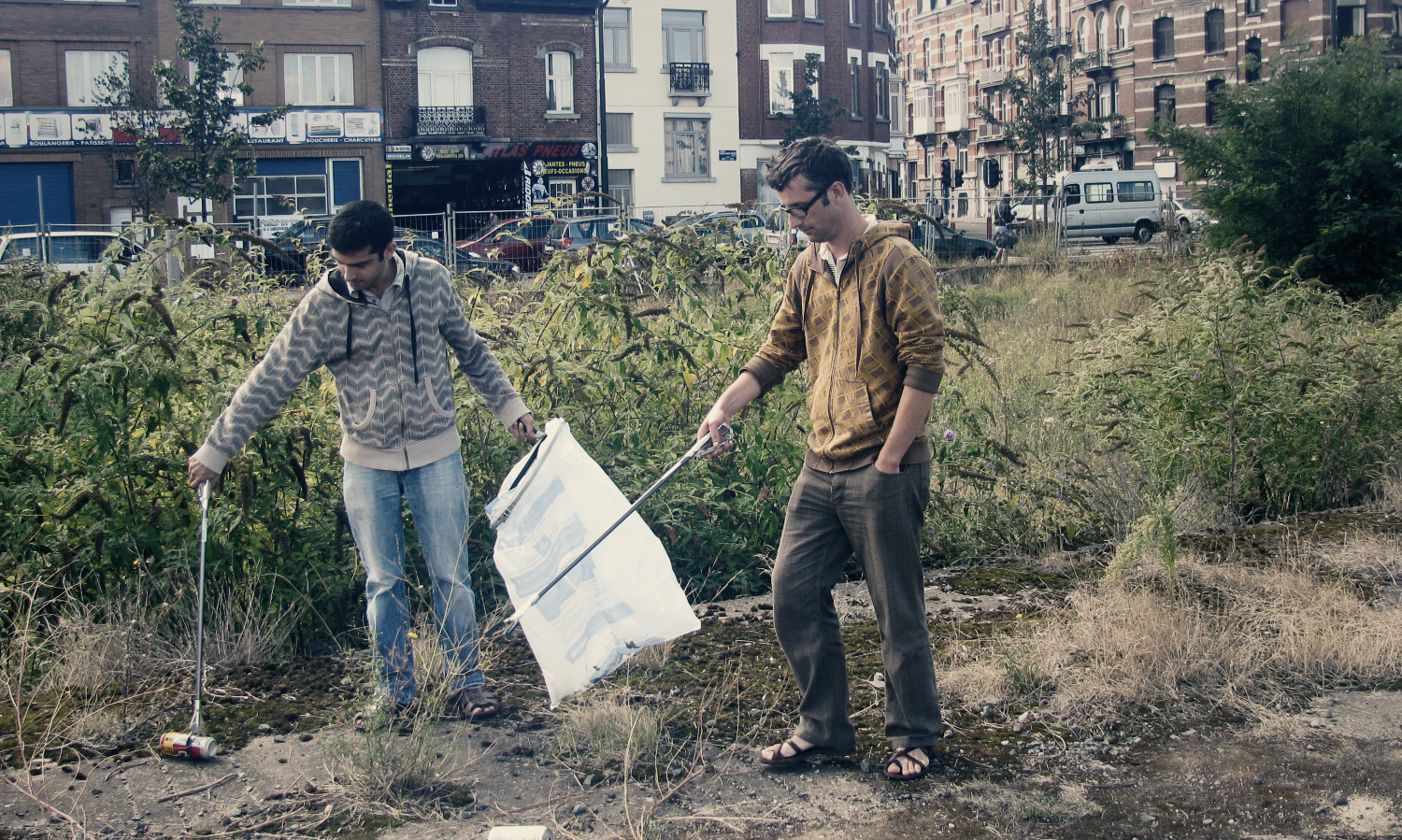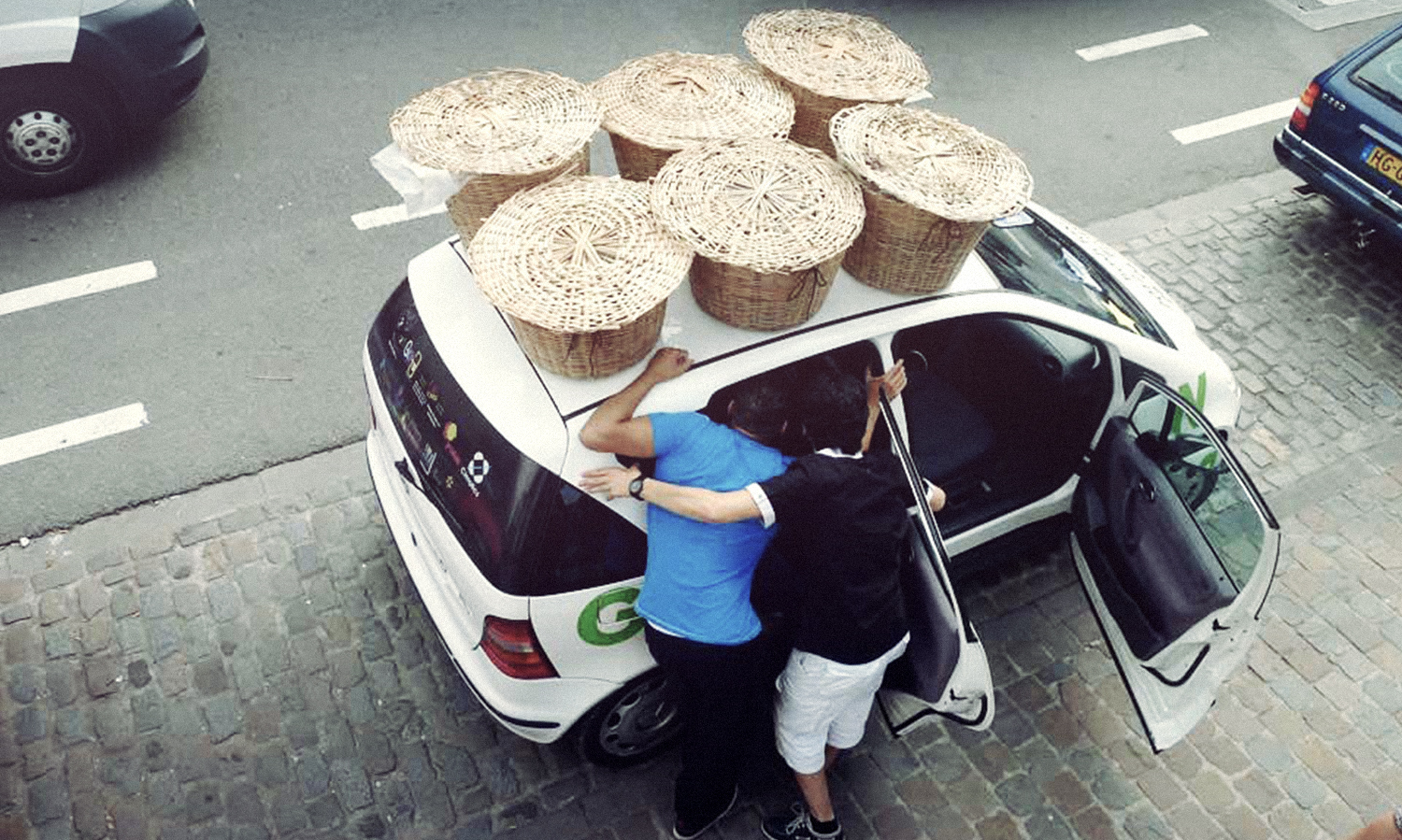 According to Abderahim (20 years) and Marouane (15 years) it is important that the Grisard Park reopens. They explain the conditions for reopening. During one weekend they show how the neighborhood can be if the park is in use again.
Cimatics in 'Every place its own approach'
Rosa and Ibrahim give insight into the world of the garages, a grey area between legal and illegal trade. They talk about the importance for the formation of the neighborhood's identity since the seventies and its impact on the current employment.
ID Cars & Rosa van den Borren in 'Every advantage has its inconvenience?'
Many playgrounds are too polluted to use. Simon challenges young people to take responsibility for the management of the sites. Through sports, playing and jointly cleaning the fields, they work on a renewed pride.
Bouldenaige in 'Conquer, manage, play'
Young people show that not only the wastelands but also the polluted planters in front of the door are a problem. It does not have to be this way. By means of simple acts you can turn these into a bench, a statue transmitting Wifi or a water spot. This creates a more pleasant and diverse streetscape.
Safa in 'Aumale's world'
A large open site between two streets has been transformed into a heavenly garden. A place of transition where everybody is welcome to enjoy the flora, the fauna and each other's company. According to Jeroen, the best way to help him with the garden is to start one yourself at another wasteland.
Jeroen Peeters in 'The hidden paradise'
Due to lack of rehearsal space Ilies and Moustafa use their car as mobile studio to rehearse their raps. Driving through the neighbourhood or parked in deserted places along the canal, they can produce music at full volume without disturbing anyone.
Illies and Moustafa in 'This is not a car '
Through the growing and selling of vegetables Eco Innovation turns unused sites into production landscapes. Within the constraints of the city they combine a renewed vision on urban agriculture with the economic possibilities of the location.
Eco Innovation in ' The productive garden'
Sitting in the Bospark close to Aumale, a group of women discusses what they need in order to start using the park more actively. Besides sports equipment, to work on their own health and weight, they also want spaces to gather with their whole family. For example a stone barbecue and comfortable benches.
Infor-Femmes in 'If it were me…. '
Many people wonder what the Brussels region does for the public space in the districts. Hassan shows how they cope with the trash present by means of a so-called Wijkcontract (District contract). From projects regarding the awareness of waste to a better use of public space.
District Contract in 'The city's proper perspective'
Premiere
Curo Hall, Anderlecht, Brussel, 15th october 2012